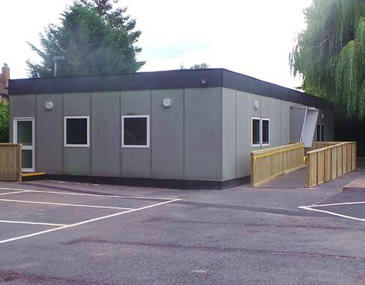 Benefits of Hiring a Portable Building
The portable buildings are ideal for everything from classrooms to offices, canteens to drying rooms, secure storage facilities, ticket offices and vandal resistant buildings, all available in a choice of sizes and specifications to suit any requirement.
Hiring a CMS portable building is a cost effective alternative to buying or hiring a permanent building.
CMS offer flexible hiring periods to suit your needs and meet your budget.
Cabins/containers are immediately available from stock on an 'as seen basis' and can be delivered in days.
All buildings are easy to site and install, with low foundation costs.
CMS portable buildings are available in a range of finishes to meet your specifications and budget requirements.
We will provide you with a single point of contact to manage your project and to keep you informed on a regular basis.
Hiring a CMS portable building is a highly sustainable accommodation solution.
Please contact us to discuss your requirements and have a look at our Portable Buildings For Sale selection as some of the units are also available for hire.
Portable Building Hire Enquiry
Looking for a Portable Building to hire to suit your short or long term needs?
Complete the form below and we will contact you to discuss your requirements.