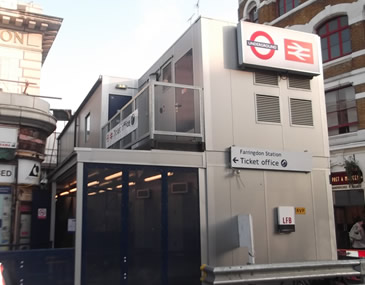 Types of CMS Portable Buildings
We also have various types of buildings for you to consider.
Modular Buildings
Portable Buildings
Portable Cabins
Prefabricated Buildings
Brick Finish Buildings
Vandal Resistant Buildings
Bespoke Timber Buildings
Portable Buildings are used for
Education & Training
Childcare & Nursery Schools
Health & Welfare Facilities
Sports & Leisure
Showers & Toilet Facilities
Marketing Suites
Office Suites
Construction
Canteens
Gatehouses & Ticket Offices
Storage
Workshops
When you need more space, but can't afford a permanent structure or just want a temporary building for a short period of time, then give us a ring and we will be happy to discuss your requirements and find the best portable building solution to fit your budget.
Portable Building Sales Enquiry
Looking for a Portable building for Sale to suit your needs but can't see what are you looking for in our inventory? Fill in your details below and we will contact you to discuss your requirements.
Portable Building Services
Portable building sales and hire
Portable building installation
Reconditioning of portable buildings
Groundworks, foundations and transportation for portable buildings